Sound Healer Training Course
Sound Healer Training Course
Thuis in Jezelf
Lier, Belgium
English
accredited
28th September, 2018 - 23rd December, 2018
Description
welcome
Below you can find all the information about the Sound Healer Course that Nestor Kornblum & Michele Averard will be presenting for the 9th time in Belgium, in the period of September to December 2018.
Nestor Kornblum & Michele Averard are the founders of The Association of Sound Therapy, based in Spain.
Both are famous Sound Therapists.
Nestor is a worldwide acclaimed Overtone singer & teacher and author of the book "Overtone Chant, the practical guide".

Michele is a very succesful singer/songwriter, author of the book "13 Steps to free your Healing Voice" and facilitator of women's groups.
For more information on Nestor & Michele: www.harmonicsounds.com
Nestor & Michele have been giving this course very succesfully in Spain for almost 20 years. In 2010 they presented it for the first time abroad, here in Belgium.
The course is spread over 4 weekends, giving the participants the chance to integrate what they have learned in their daily life and enough time to practice.


Due to the fact that in Belgium they only have to give the course in one language (English) the full course can be reduced from 6 weekends (in Spain, Spanish and English) to 4 weekends over here.
After completion of the course you receive an A.S.T.(Association of Sound Therapy) Diploma.
For whom:




for everybody interested in Sound




therapists and healers who wish to integrate Sound into their practice (eg. people active in yoga, Tai Chi, massage, bodywork, dance, energy therapies, etc.)




for everybody who wants to feel and live a healthy and energetically flowing life using the power of Sound




No previous knowledge whatsoever required!
Check out what the studenst of previous years said about the course: click here (Dutch and English mixed)
Topics:
The course is - as mentioned - spread over 4 weekends/modules; topics can change from one weekend to another.
Module 1
The Science and Theory of Sound Therapy.
How sound affects us on all levels of our being. The Healing Power of Sound and Energy.
Practical techniques to take conscious control of the energy that flows through us, using the power of intention, visualization and the voice.
Cleansing, harmonizing and balancing the chakras and subtle bodies with Sound.
Overtone Chant:
Singing two simultaneous sounds by amplifying the harmonics within your voice. The basic techniques and therapeutic applications.
Sound as a tool for raising personal and planetary frequency.
I.e. Introduction to Sound and Soundhealing, a brief look at all the tools and techniques, Cymatics, Emoto, Lauterwasser etc PLUS Energy work, flowing, grounding, protection and practical exercises....with voice and toning
Module 2
Freeing the healing voice.
Singing Bowls: The origins, theory and applications in self ?healing and applied healing. Includes practical sessions.
Advanced energy management: Protection and cleaning of spaces, rooms and energy fields & the treatment area. How to give a complete Sound Healing session
I.e. Tibetan bowls, more advanced, in-depth energy work, and plenty of practical excercises (in couples/pairs), a lot more voicework.
Module 3
Overtone Chant advanced.
Tuning Forks and their application in Sound Health Therapy. Intervals (the relationship between sounds) and their effect on the human system on mental, emotional and physical levels.
Advanced energy management: Protection and cleaning of spaces, rooms and energy fields & the treatment area. How to give a complete Sound Healing session
I.e. a combination of Harmonics- Overtones, Tuning forks, Sacred Geometry, Intervals etc.. + practical excercises with Vocal toning and Overtones
Module 4
The use of colour in conjunction with other sound healing tools.
Harmonic Integration. Revising and integrating the entire course.
Practical evaluation and award of diplomas.
I.e bringing all the tools and elements together, practical examples of a full Sound healing session, practice without tools (instruments) and also with instruments (bowls, forks and others..)
Full session as an exam, then diplomas.
Total course duration: approximately 82,5 hours


Dates:


September: module 1: Friday 28th from 19h00 till 22h30, Saturday 29th and Sunday 30th from 10h00 till 18h00




October: module 2: Saturday 27th, Sunday 28th and Monday 29th from 10h00 till 18h00 (3 full days!!!)




November: module 3: Friday 23rd from 19h00 till 22h30, Saturday 24th and Sunday 25th from 10h00 till 18h00




December: module 4: Friday 21st from 19h00 till 22h30, Saturday 22nd, Sunday 23rd from 10h00 till 18h00


Course venue:
Lier (Antwerp area) - Belgium



Steiner School



Mallekotstraat 43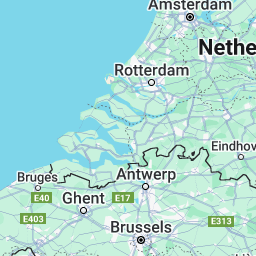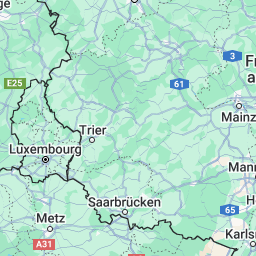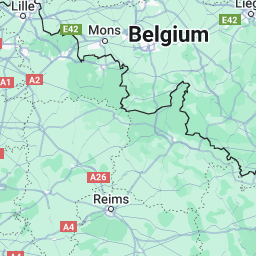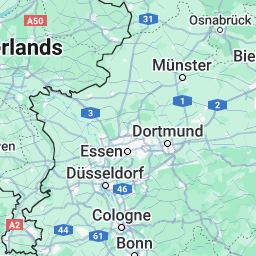 Map Data
Map
Satellite
Get Directions
The Steiner School does not provide overnight accommodation. But a graduate of 2011 has been offering, at a very competitive price, 2 rooms for participants of the Course. Send us an email and we will give you her contact details.


Furthermore, you can find all information on hotels and B&B's on the website of Visit Lier. And of course you can check Airbnb for a cheap stay.


If you need overnight accommodation, we recommend that you book your stay a.s.a.p.


Registration:
mail to info@thuisinjezelf.be


Course fee:
€ 1.495 for the full course.



We offer the possibility of paying in parts:


downpayment upon registration: €445


1 week before the 1st weekend of the course: €350


1 week before the 2nd weekend of the course: €350


1 week before the 3rd weekend of the course: €350


Other proposals of paying in parts can be considered, please contact us with your proposal.


We require that the full course fee is settled prior to the last course weekend, so that there are no loose financial ends preventing your completion of the course


Payments should be made by bank transfer to the account number IBAN BE56 7330 5564 5088 / BIC KREDBEBB, with reference "SHC2018 + name of participant(s)"
Please note that, although the payment can be settled in parts, the course cannot be followed in parts (so you cannot register for just one or two weekends).
Cancellations & Refunds


cancellation up till 3 months before start date = 100% refund


cancellation between 3 months - 1 month before start date = 50% refund


cancellations within a month before start date = no refund.


For more information, do not hesitate to contact us, Thuis in Jezelf (At Home in Yourself)

via mail info@thuisinjezelf.be or phone +32 3 366 46 16